This is not just a matter of communication; it is primarily about shortening distances. Comelit video entry technology has taken video access communication to a new level of awareness. Thanks to various systems and avant-garde technology, you can answer calls however you like and wherever you are.
3one6
Outdoor audio and audio/video door entry monitor in AISI 316 steel.
Analog and Sense version with no mechanical keys, (Sensitive touch technology) and Touch version with 8" HD Touch Screen.
Winner of the "Red Dot Award", the "Good Design Award 2013" and the "Merlion Awards".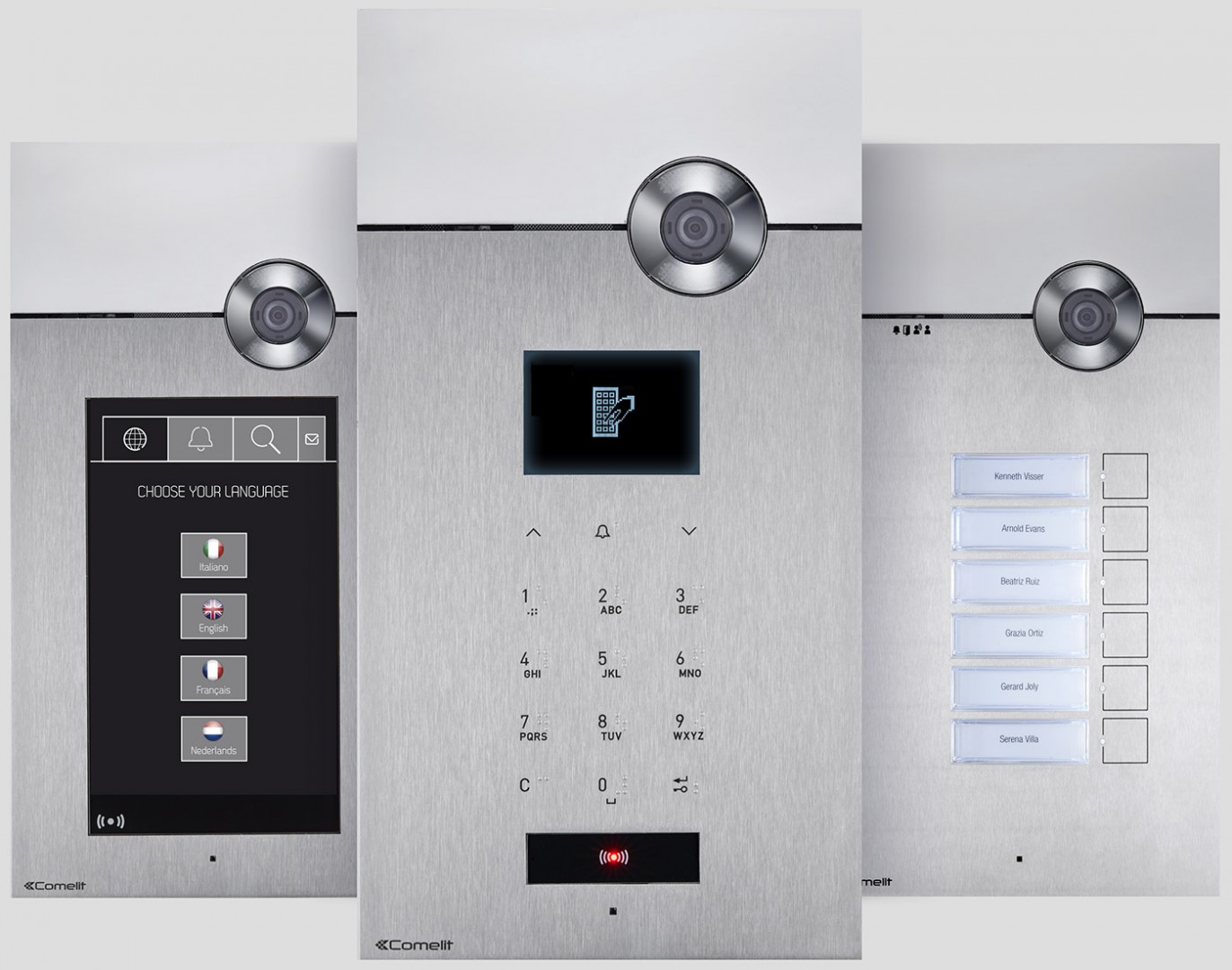 Ikall
Evergreen design.
A solution that is always modern and customisable, with a wide range of module options. Also available in a Metal version.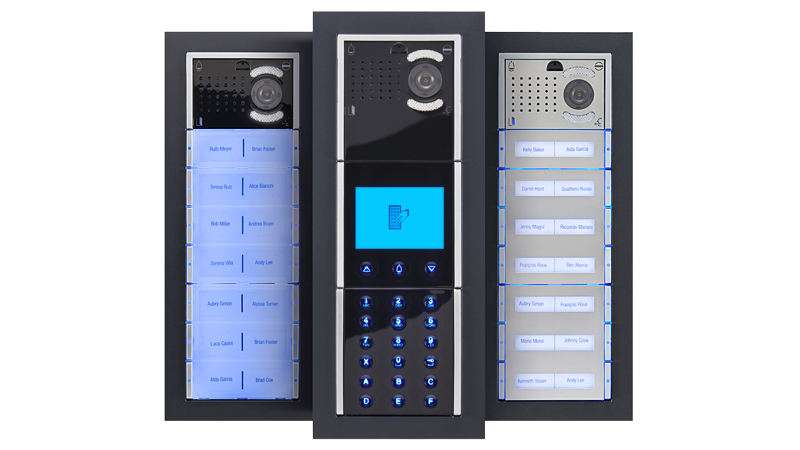 Maxi
Technology and design in panorama format.
Design inspired by the masters of minimalism, 7-inch screen and cutting-edge technology. Maxi: the high-end door entry monitor.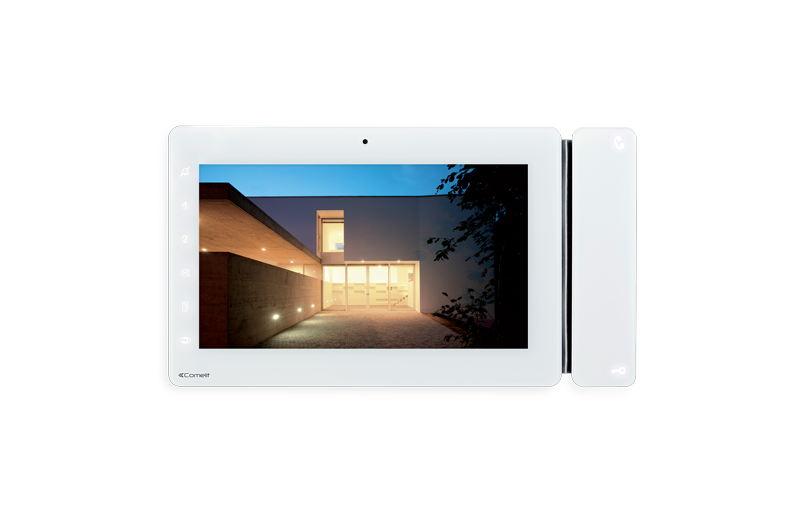 Icona
A symbol of style and technology.
Formal minimalism down to the last millimetre houses complex technology.